Spares Sitemap

Homepage

Product Range

Services

Customer Services

Downloads

News & Press Articles

About Us

Order Tracking

Contact Us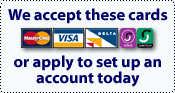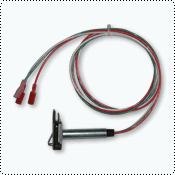 We have included a rough guide to measuring the various different types of gaskets, and the information we would require in order to process your order. This is only really applicable to gaskets that we would custom built, as for Anthony, Ardco, Schott-Termofrost, & Cisaplast we stock most popular sizes.

This guide can be used in combination with listing of various standard profiles (link), which should be easily identifiable.

If there is any doubt whatsoever, please do not hesitate to contact us, and we will be more than happy to assist.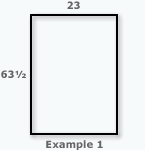 For all normal refrigerators or freezers which have four (4) sided seals (see example 1), please order as:

63½ x 23" or as 1610 x 585mm.

Please never order in centimetres (161 x 58.5cms).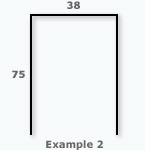 For walk-in cold rooms which have three (3) sided seals (see example 2), please order as:

75 x 38 x 75" or 1910 x 960 x 1910mm, and specify the O/D (outside dimensions) or I/D (internal dimensions).

Some magnetic seals may have no magnet in the hinge side and you must specify "one long or one short side without magnets"

e.g: 4 Mag gasket MG-1 Grey, 45 x 23½"in O/D - one long side, no magnet)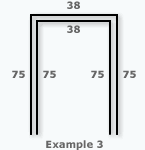 The two types of gaskets are offered in standard or reverse sealing thus enabling two gaskets to be attached side by side with a single centre fixing plate (see example 3).

It is essential that the measurements are clearly stated as in most cases these gaskets are three sided.

e.g: 2 Outer Standard magnetic gaskets MG-1 77 x 38 x 77" O/D, 2 Inner Reverse magnetic seals MG-1 75 x 34 x 75" I/D)

Back to Top